Completely Managed Cloud Hosting
Need Strong Cloud Solutions? it's here which suits your preferences
Pick a Plan
Basic
Free

Domain*

1

Website

25GB SSD

Storage

1 Core

CPU

1GB Ram

Dedicated

Unmetered

Bandwidth

Free LiteSpeed

WebServer

Free cPanel

ControlPanel

Free SSL

Certificate

MagicSpam

Included

Daily Backup

Included

Free Migration

Included

Upto 16Core

Max Available CPU

Upto 32GB

Max Available Ram
Professional
Free

Domain*

10

Website

50GB SSD

Storage

2 Core

CPU

2GB Ram

Dedicated

Unmetered

Bandwidth

Free LiteSpeed

WebServer

Free cPanel

ControlPanel

Free SSL

Certificate

MagicSpam

Included

Daily Backup

Included

Free Migration

Included

Upto 16Core

Max Available CPU

Upto 32GB

Max Available Ram
Business
Free

Domain*

Unlimited

Website

100GB SSD

Storage

2 Core

CPU

4GB Ram

Dedicated

Unmetered

Bandwidth

Free LiteSpeed

WebServer

Free cPanel

ControlPanel

Free SSL

Certificate

MagicSpam

Included

Daily Backup

Included

Free Migration

Included

Upto 16Core

Max Available CPU

Upto 32GB

Max Available Ram
Basic
Free

Domain*

Dedicated Account

Manager

Unlimited

Website

Unlimited SSD

Storage

4 Core

CPU

4GB Ram

Dedicated

Unmetered

Bandwidth

Free LiteSpeed

WebServer

Free cPanel

ControlPanel

Free SSL

Certificate

MagicSpam

Included

Daily Backup

Included

Free Migration

Included

Upto 16Core

Max Available CPU

Upto 32GB

Max Available Ram
Basic
Free

Domain*

Dedicated Account

Manager

Unlimited

Website

Unlimited SSD

Storage

4 Core

CPU

8GB Ram

Dedicated

Unmetered

Bandwidth

Free LiteSpeed

WebServer

Free cPanel

ControlPanel

Free SSL

Certificate

MagicSpam

Included

Daily Backup

Included

Free Migration

Included

Upto 16Core

Max Available CPU

Upto 32GB

Max Available Ram
Reliable, Blazing Fast Hosting
Shared Solutions enlightened by Rich Platforms.
Instant Provisioning
Thanks to our pioneering approach to OpenStack, your server is up and running in seconds.
Guaranteed Resources
Using KVM hypervisor, your resources are always assigned to you alone and never impacted by others.
Daily R1Soft Backups
We Offer Daily Offsite R1Soft Backups Option on our all Servers for Data Safety
MagicSpam
MagicSpam gives you more powerful emails, You can receive and send spam free emails to your clients.
Content Delivery Network
CloudFlare is built directly into your account. An advanced content delivery network, it automatically increases the performance of your site.
LiteSpeed WebServer
ZtHosting replaced Apache with LiteSpeed webserver technology, Litespeed loads your site 2.5X Faster than older Apache server.
get more with LiteSpeed and LScache supported platforms, relish most precisely engineered architecture to deliver you a clean and easy experience, unimigined 2.3x faster speed dedicated resources and cageFS and SSDs ensure 10.03x calculated performance then treditional in market techonologies wordpress, SiteLock, integrations pledge for your ease and security of your site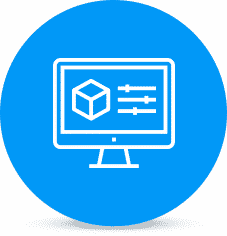 Neat & clean To use Control panel
WordPress with cloud interface focuses on reusibility, ease , and inimization of complexity that you may face traditionally. backup and resotre complex techniques reduced to a single click. auto managerial trafic modules optimizing the site capability, built in email modules reduce your time to fraction
Migrating tools make sure of transmission of your valued data to a safer place, And no worries at all every tool are applied by default to free you from complexities of things you feel overtiring.
Beating the Top Hosting Providers around!
With so much more computing power at a fraction of the cost, even we're surprised.
Price
Renewal Price
Available CPU
Available Memory
Storage
Bandwidth
Max Available CPUs
Max Available Memory
Integrated Caching
LiteSpeed WebServer
MagicSpam Protection
Free cPanel
Godaddy
$7.49
$14.99
2 Core
1 GB
Unlimited HDD
Unmetered
2 Core
2 GB
ZtHosting
$9.95
$9.95
2 Core
2 GB
25GB SSD
Unmetered
16 Core
32 GB
MediaTemple
$20
$20
20% of 1
100GB HDD
1 TB
above 20% of 1
Why should we be Trusted?


30 Day Money Back
Guarantee


99.99% Uptime
Guarantee


24/7 Support
Guarantee


Daily/Weekly Backup Guarantee