About Us
ZtHosting is a global provider of web hosting and related services.
About Zt Hosting
Learn About your favourite service provider
Founded in a CallCenter room at Rawalpindi by Zubair Tufail, ZtHosting has grown into a leading provider of Shared, Managed WordPress, Reseller, VPS, and Dedicated web hosting. ZtHosting is headquartered in Gujranwala and Islamabad, with several international offices throughout the globe.
ZtHosting has continually innovated new ways to deliver on our mission: to empower people to fully harness the web. We provide comprehensive tools to millions of users throughout the world so anyone, novice or professional can get on the web and thrive on our web hosting packages.
Why Choose Us
Why people trust and love us…………..

Domains & Emails
We provide market competitive rates for the domain and hosting services with world best level technology.


30-Day Guarantee
We offer 30-Day anytime money back guarantee,  Just cancel your account within your first 30-days for a full refund.
Secure & Reliable
We have invested a lot of time and energy into building a risk–free platform that is able to endure massive hack or DDoS attacks.
High Network Speed
Use multiple geographically redundant dedicated connections to Tier-1 Internet backbones from the largest ISPs.
The same philosophy is applied to everything we do: from the way we choose our hardware, the attention we put into our server architecture, the innovation in our custom software solutions, the inspiration we get from our partners and the friendship we build with our clients.
Our focus is on empowering our customers. We understand them. We are responsive to their needs. We save them time, money, and stress. Drawing on our years of experience in the field, we work together with our customers as partners, matching them with the solution that's right. Through this, we help them make amazing things happen.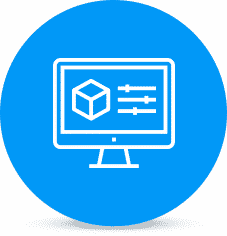 In the near future, we would like to spread our work ethic globally, to be able to help many companies reach their goals. It's our vision to become the world's most preferred managed hosting company. Supporting our clients and their business growth is an absolute priority and we are excited to work on the continuous advancement of their infrastructure, as partners, every single day.
To be the leading Zthosting hosting provider in the Asia-Pacific region, delivering consistent high-quality WordPress, Web Hosting, Reseller, VPS & Dedicated Servers services with exceptional results and excellent customer service.
Client's Countless love
Our clients loved us, It's enough for our encouragement.
Zeeshan Afzal
Just Quite Satisfied, Don't have words to explain how much we satisfied. love the support team.
Yasir Ali
Professional
www.yasiralijaved.com
As a professional developer, strongly recommend Zthosting 100% Uptime with 24×7 support
Amir Shahzad
Zthosting is great and more creative web hosting company. I strongly recommended….